By Every Family's Got One

Founder

— Barbara Herel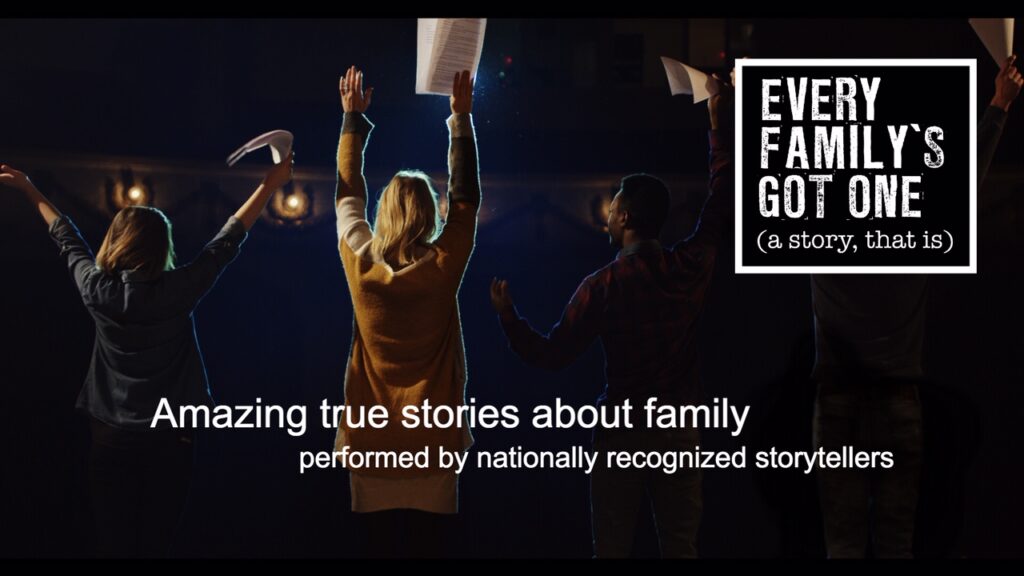 Once again, we have an amazing lineup for this year's Every Family's Got One show!
The 2019 cast is…
an exciting mix of storytellers – from Moth story-slam winners, to accomplished authors & writers, to college professors & lawyers – each sharing a captivating true story about their family. 
I'm overjoyed to be hosting the evening with this talented group of people.
Congratulations to…
Aliaa Dawoud 
So, get out your calendars and "ink in" Every Family's Got One for… 
Wednesday, October 16 at 7:30PM
My Father's Place is a very cool supper club by the way. Nothing better than eating good food and hearing great stories about family.
To stay in the know about all things Every Family's Got One, give a Like to our Facebook page and/or join our mailing list.
See you at the show!