From Every Family's Got One

Founder

— Barbara Herel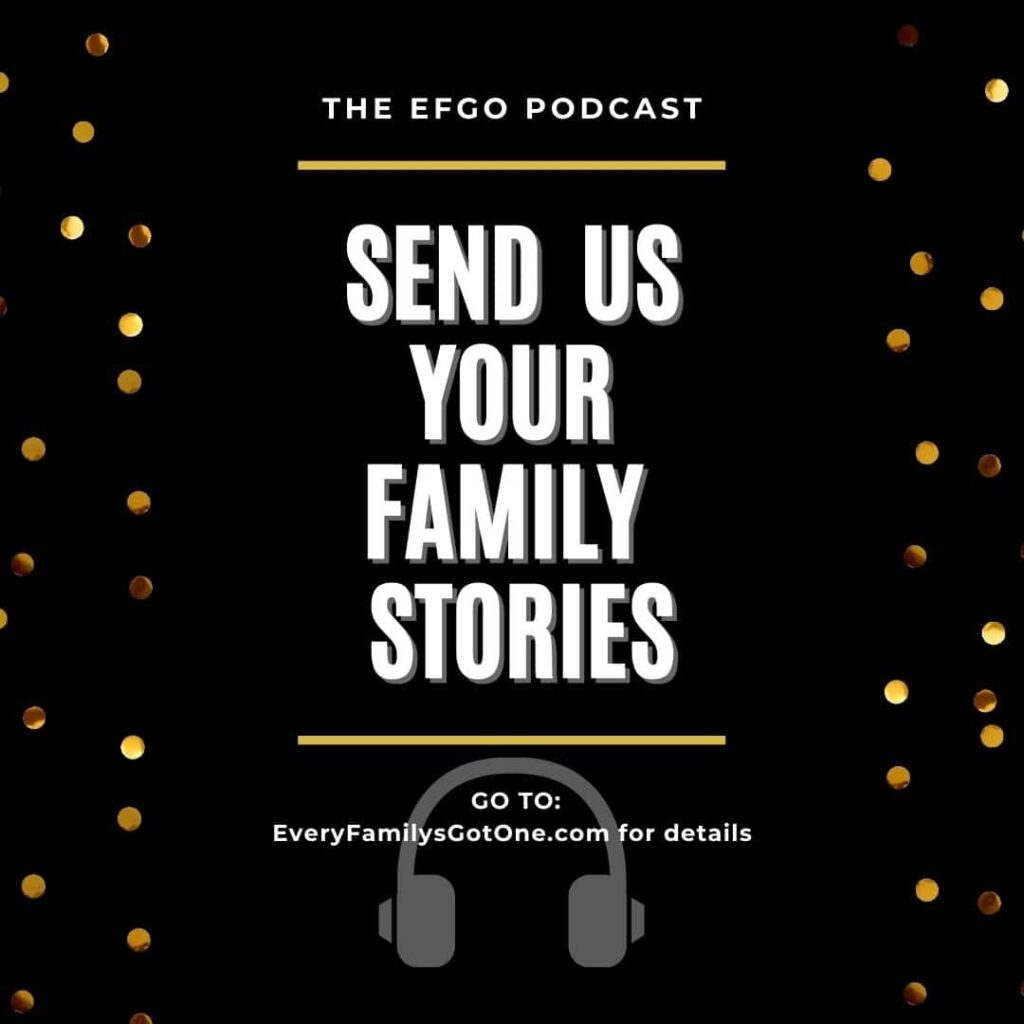 The EFGO Podcast is heading into Season 2 (and beyond!) and we're looking for more true family stories!
What is a family story?
These are the stories that are told over and over again. Like the story about how your grandparents met, or the one about the drunk uncle that shows up to the family reunion. 
Yes, that family story.
We know you have them and we want to hear them.
Please send:
*A five-minute audio file of you telling your story to: everyfamilysgotone@gmail.com 
*Put "Submission" in the subject line.
*In addition to the audio file, you can also submit a written version of your story. (A five-minute story is about 800-900 written words.)
If your story is produced…
*we offer an honorarium of $50.
*We'll promote you on social media, and if you have a book, we'll list it on our Every Family's Got One Bookshop store.
Please know, we will work with you to fine-tune your story, if need be.
Listen to…
Season 1 of The EFGO Podcast to hear all kinds of stories from all kinds of families.
Or go to EveryFamilysGotOne.com to get more family story ideas.
Submit today!
It's been so much fun hearing wild, but true, family stories from our talented Season 1 storytellers, including Reno 911's Mary Birdsong and funny man Dave Hill.
Now it's your turn.
Submit your story today. And, feel free to share this with your circle of friends.
Look forward to hearing from you!
*******
NEXT WEEK: It's our final episode of Season 1 with stories from yours truly and co-producer Tony Mennuto. Plus, we'll be announcing our Meat & Cheese Giveaway Winner! Like EFGO on Facebook and sign up for our newsletter so you don't miss a thing.